The Pancake Supper Fundraiser Returned! Tuesday, December 6, 2022
Pioneer High School Cafeteria 5pm - 7:30pm | 601 W Stadium Blvd, Ann Arbor, MI 48103 (map)

Thanks to everyone who came out and supported the program!
Proceeds go directly to the AASBIP! Enjoy our all-you-can-eat pancake bar, juice, sausage, toppings and more. We'll also have 2023 calendars with the latest photos of the student builders in action for sale along with some other program promotional items.
Admission is $10 at the door per person.
Tickets are available in advance at BRAG Ann Arbor (179 Little Lake Drive, Ann Arbor). Call 734-996-0100 or email Andrea at asalemi@bragannarbor.com for assistance.


Sponsored by
| | | | | |
| --- | --- | --- | --- | --- |
| | | | | |
| | | | | |
| | African American Cultural and Historical Museum | John Fingerle | | |
---
50th Anniversary Pancake Supper Fundraiser

Tuesday, November 19, 2019
5:00pm - 7:00pm
Pioneer High School Cafeteria
601 W Stadium Blvd, Ann Arbor, MI 48103
Map/Directions to Pioneer HS
It's all-you-can-eat at our next event! Meet some of the Ann Arbor Student Building Industry Program students, faculty, alumni and more. Share a delicious breakfast buffet while you can see the latest photos, and pick up gifts and cool items at the silent auction table. Show your support - it is appreciated!
Come to Pioneer High School's Cafeteria on Tuesday, November 19th, from 5pm-7pm. Buy tickets in advance or at the door. $8/each or 10 for $70. They are avialble now at the BRAG Ann Arbor office at 179 Little Lake Drive, email pnowakowski@bragannarbor.com or call 734-996-0100 with any questions.
Sponsor the Event - it's easy!
Download the Sponsorship Form here
Attend the event, or share the flyer.
Download the Flyer here
Follow or RSVP on Facebook - and invite friends!
Go to the Facebook Event Page

Sponsored by

Bank of Ann Arbor

BRAG Ann Arbor

Chelsea Lumber

MANS Lumber
UA Local 190 and Greater Michigan Plumbing and Mechanical Contractors Association - Mechanical Industry Labor Management Fund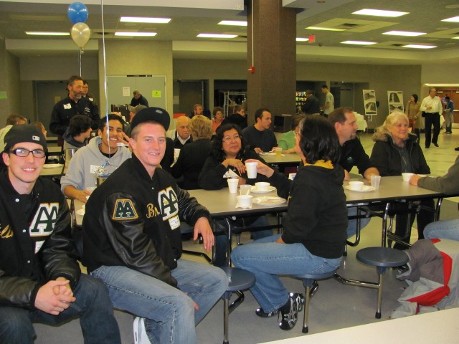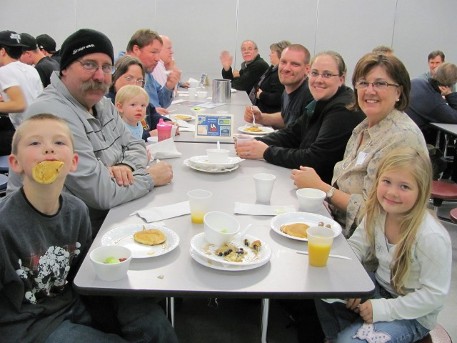 ---
The Ann Arbor Student Builders Special 50th Anniversary Banquet – Thursday, May 21st, 2020
Questions? Contact: Andrea Sullivan at 734-996-0100 or asullivan@bragannarbor.com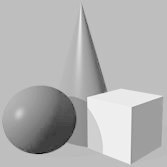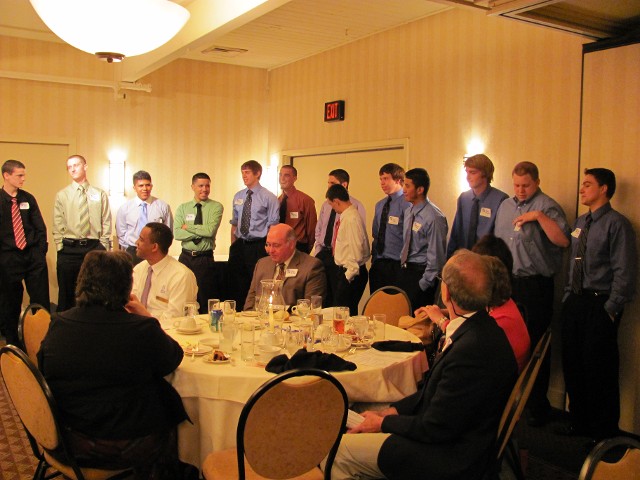 ---

50th Anniversary Groundbreaking Ceremony August 26, 2019


At the worksite, on August 26, 2019, we celebrated the AASBIP's long history of success and usher in the next big year - our 50th.


304 Sedgewood in the Kirkland of Scio subdivision. The work site is located west of Staebler Road, between Zeeb and Baker Road, south of Jackson Road, Ann Arbor.

Thanks to everyone who has promoted the building trades as an important and fulfilling way to learn, grow, acquire valuable skills and great experiences. This program and many like it changes lives for the better. Let's keep it going!

We turned over a few shovels in celebration of the countless lives that have been improved by the AASBIP and programs like it. The program stands as a highly relevant success story of helping young people find their path, and utilizing public and private partnerships to add value to the community.



Questions? Contact: Andrea Sullivan at 734-996-0100 or

asullivan@bragannarbor.com